Description
Details
Material: Milk silk, Spandex, Polyester (polyester fiber)
Includes: Hooded Jumpsuit, Mask
Weight: 0.8 kg
About : Anti-Venom Gwen Stacy
After leaving Logan, the symbiote bonded to Gwen, who fought as hard as she could to keep from being consumed by the venom's consciousness, but at that moment Murdoch arrived on the scene, picking up the trans-dimensional watch and cell phone from Gwen's book bag off to the side, and gloatingly he used Gwen's cell phone to play a Mary Jane hit song as he made his way toward the venom-encrusted Gwen. Gwen is unable to repel the symbiote with her sonic, and Murdoch sneers that it's because the sonic only works to separate the host from the symbiote, but right now the venom is only binding her, not actually bonding, so the sonic won't work. Instead of being consumed by the venom, however, Gwen turns the black symbiote that surrounds her into her white and red uniform to the rhythm of the music, and from this moment on, Gwen's battlesuit is no longer just plain fabric, but a powerful symbiote. The grief-stricken Gwen inspired the symbiote to kill, and the white and red battlesuit was suddenly transformed into a black and red venomous Gwen, who knocked out Detective DeWolfe, who was tasked with protecting George, and vowed to take revenge on her father's attackers.
Please check our sizing chart before you do the purchase, we can accept some of the customize size requirements, but please provide us your measurements.


Reviews
Size Chart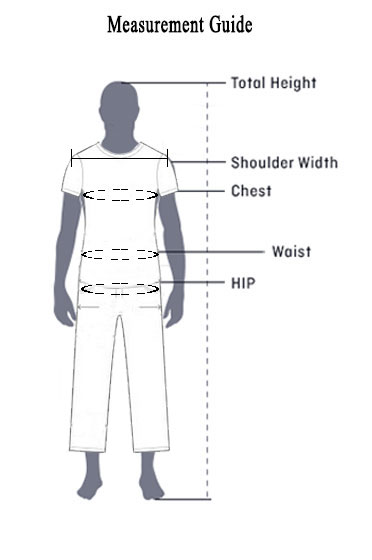 Important measurements
1. Shoulder
Holding the measure tape; horizontally measure from the left side to the right side, not around.
2. Chest
Wrap around the widest point of your chest.
3. Waist
Starting at your belly button, wrap the measuring tape completely around your waist.
4. Hip
Secure the measure tape at the fullest part of your hip area, then wrap around your hip to measure.
If you choose customize size, please provide your height, shoulder, chest, waist, hip, we will made it to your measure.
Shipping