Description
Details
Full Set includes: Vest, Pant, Belt, Wristbands, A pair of gloves, Top, Necklace, Sleeve protector
Fabric: Elastic skin, composite skin, thin spandex skin, PU leather
Inside Material: thin knit
About Harley Quinn:
An Arkham Asylum psychiatrist, who begged and eventually convinced her superiors to treat The Joker, Dr. Harleen Quinzel became obsessively fixated on her patient, and believed herself to be in love with him. She helped him escape from confinement and took on her own criminal identity as Harley Quinn. Quinn was a violent and unpredictable felon whose only motivation, beyond general mayhem, was achieving the Joker's approval. Because of the Joker's cruel and mercurial nature, this in some ways made Quinn just another one of his victims - albeit a very dangerous one.
Please check our sizing chart before you do the purchase, we can accept some of the customize size requirements, but please provide us your measurements.


Reviews
Good quality !

Review by

Karida

The quality of this costume is very high, and the details of the clothes are great! Custom size fits perfectly! There is no special smell. (Posted on 9/1/2020)

OK

Review by

Katrina

It sure is sexy and seems like very good quality. Although I didn't get a chance to use it. (Posted on 12/10/2019)

Love this! Well made and very comfortable to wear.

Review by

Phoebe

I am plus size and I was worried about sizing, but it really does fit perfectly! (Posted on 11/27/2019)

Thank you

Review by

Amy

Purchased it for my daughter, she loves it. (Posted on 11/20/2019)

Accurate to the picture and it's well made

Review by

Fiona

It's comfortable! Thank you! (Posted on 10/21/2019)

Would highly recommend!

Review by

Vicky

Perfect fit ! This was one of my best cosplay purchases in five years! (Posted on 10/14/2019)

Fits great

Review by

Becky

I ordered mine custom made and it came perfect! exactly like the pictures and very well made! I will definitely be buying from this store again. (Posted on 9/19/2019)

This costume is amazing!

Review by

Crystal

The quality is phenomenal and seller is very communicative. I will most definitely buy again. (Posted on 9/9/2019)

Fits really well

Review by

Rhodges

I was amazed at the quality and "movie like" appearance! (Posted on 7/29/2019)

My daughter loves this!!

Review by

D. Miller

My daughter looks great and loves to wear it. (Posted on 5/8/2019)

Good costume bad quality.

Review by

Marc Zendejas

I wore this to a costume party and everyone was saying how awesome it looked. (Posted on 3/21/2019)

Okay product

Review by

Theo hall

Love - better than we expected, it was so real life. (Posted on 2/17/2019)

Thank you thank you thank you!!

Review by

Ray

100% worth it. Quality is high, fits and looks fantastic. (Posted on 8/28/2018)

Worth every penny!!

Review by

Anna Luther

I was needing to upgrade my Harley Quinn cosplay and this gorgeous cowl will be the icing on the cake! (Posted on 8/14/2018)

Great great great costume!!

Review by

Syed F. Jalal

We really liked this product. (Posted on 7/12/2018)

I am so excited!!

Review by

msmmena

I like it fit nicely, nice to have if needed. (Posted on 6/17/2018)
Size Chart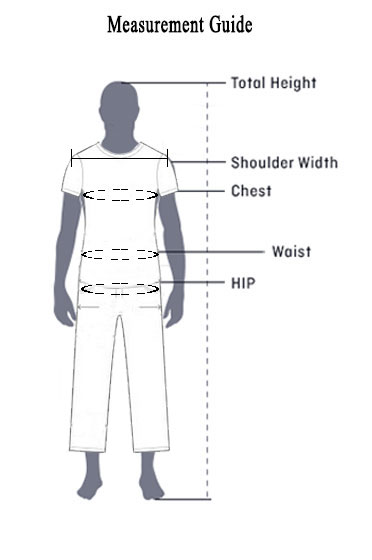 Important measurements
1. Shoulder
Holding the measure tape; horizontally measure from the left side to the right side, not around.
2. Chest
Wrap around the widest point of your chest.
3. Waist
Starting at your belly button, wrap the measuring tape completely around your waist.
4. Hip
Secure the measure tape at the fullest part of your hip area, then wrap around your hip to measure.
If you choose customize size, please provide your height, shoulder, chest, waist, hip, we will made it to your measure.
Shipping